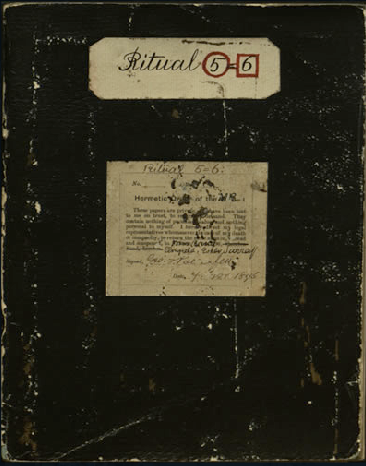 magick note book - yeats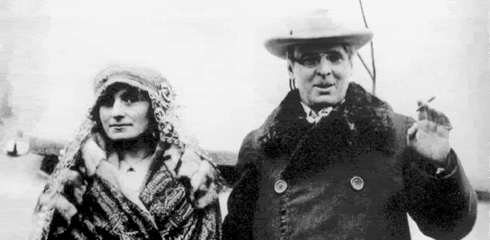 georgie & jack yeats

In 1892, he wrote: "If I had not made magic my constant study I could not have written a single word of my Blake book, nor would The Countess Kathleen have ever come to exist. The mystical life is the centre of all that I do and all that I think and all that I write."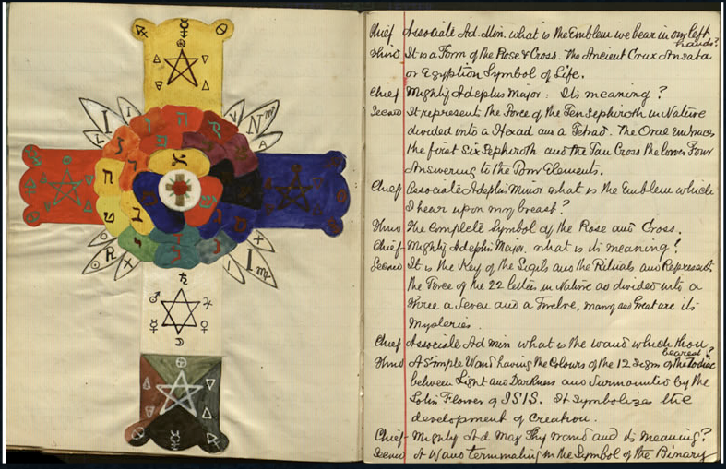 I believe in the practice and philosophy of what we have agreed to call
magic, in what I must call the evocation of spirits, though I do not know what they are, in the power of creating magical illusions, in the visions of truth in the
depth of the mind when the eyes are closed; and I belive in three doctrines,
which have, as I think, been handed down from early times, and been the foundation of nearly all magical practices. These doctrine are:
1 - That the borders of our minds are ever shifting, and that many minds can flow into one another, as it were and create or reveal a single mind, a single energy.
2 - That the borders of our memories are shifting, and that our memories are part of one great memory, the memory of Nature herself.
3 - That this great mind and great memory can be evoked by symbols.
1908
¤ A Crazed Girl ¤
That crazed girl improvising her music.
Her poetry, dancing upon the shore,
Her soul in division from itself
Climbing, falling She knew not where,
Hiding amid the cargo of a steamship,
Her knee-cap broken, that girl I declare
A beautiful lofty thing, or a thing
Heroically lost, heroically found.
No matter what disaster occurred
She stood in desperate music wound,
Wound, wound, and she made in her triumph
Where the bales and the baskets lay
No common intelligible sound
But sang, 'O sea-starved, hungry sea.'