Alan Sillitoe, 4 March 1928 – 25 April 2010.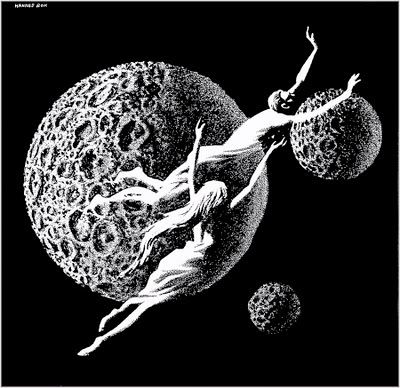 Hannes Bok
sonnet: love
Love is not to be sought and known
When a mere comet-flash means dark
Oncoming doom. Who seek Love stand alone--
(Do not dream what visitations mark
The final pain of procreative world,
What blood-bellied moons of solstice red
Shine at myrtle-berried midnight)--are killed
In stone-cold bodies never brought to bed.
Love is antique, no fickle mind
Can satisfy it; and never Hope will gain
An entrance to loins that like a wind
Spin a black night into a wheel of pain:
Not to know, and a tiger's black and gold,
Can the vast orbit of Love's pleasure hold.