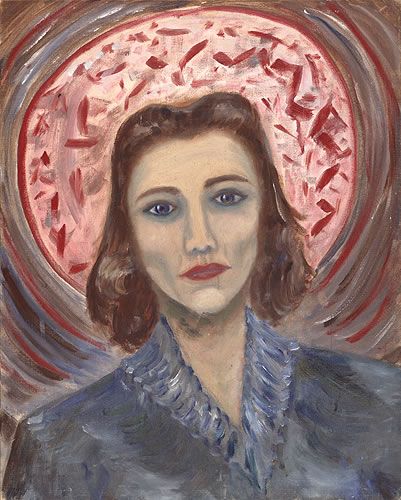 Self Portrait Undated
'You are the answer, '
I said, and entered,
lying down on the gates of the city.
Then the chains were fastened around me
and I lost my common gender and my final aspect.
Adam was on the left of me
and Eve was on the right of me,
both thoroughly inconsistent with the world of reason.
We wove our arms together
and rode under the sun.
I was not a woman anymore,
not one thing or the other.

O daughters of Jerusalem,
the king has brought me into his chamber.
I am black and I am beautiful.
I've been opened and undressed.
I have no arms or legs.
I'm all one skin like a fish.
I'm no more a woman
than Christ was a man.