a physiology of conversion
(collab with Amely Jones)
Gerald slices his thoughts with a citrus knife. Removes the matter.
His fiction is the salt she sucks from open wounds.
Her machinery is too much for him. At night he tears it down.
He likes to watch her mouth sleep.
likes the way it is crooked but still toxic. but silent.
He's afraid of her unobstructed mind and the traps and equations she uses.
He wants to get under her skin
his static can break her. disrupt her.
break the plane of her bones,
break the circuitry of her mind,
give her parachutes to numbness.
Her head is turned, the profile of a bird on a pillowcase.
he touches her throat, a little
place a thumb on her eye,
and feel the kaleidoscope's stained and transparent explosions.
The dreams are fueling her mind
maybe he can make her smile when she is like this...
but he won't touch those toxic lips
even with the latex fingers
he envisions her a future huffing oxygen from an apparatus.
sees her body tied to machines
sees the bricks of her mind dissolving
in a place where he can forever watch her mouth sleep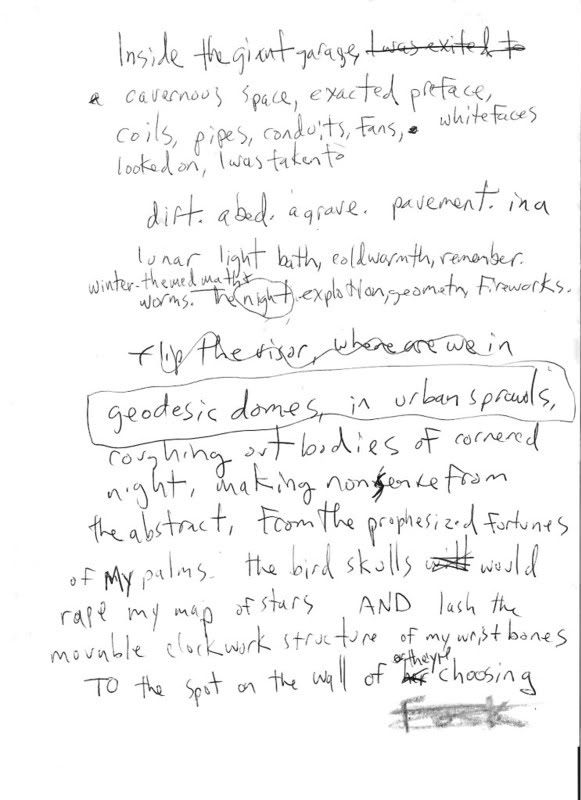 The Broken Neck of the Swan