± RED SKELETONS, 1927 ±


TEMPLE DE LA DOULEUR
My soul has suffered breaking on the wheel,
Flogging with lead, and felt the twinging ache
Of barbéd hooks and jagged points of steel,
Peine forte et dure, slow burning at the stake,
Blinding and branding, stripping on the rack,
The canque and kourbash and the torquéd screw,
The boot and branks, red scourging on the back,
The gallows and the gibbet. All for you.
These tortures are as nothing to the pain
That I have suffered when you gaze at me
With cold disdainful eyes. You do not deign
To smile or talk or even set me free-
Yet once you let me hold your perfumed hand
And danced with me a stately saraband.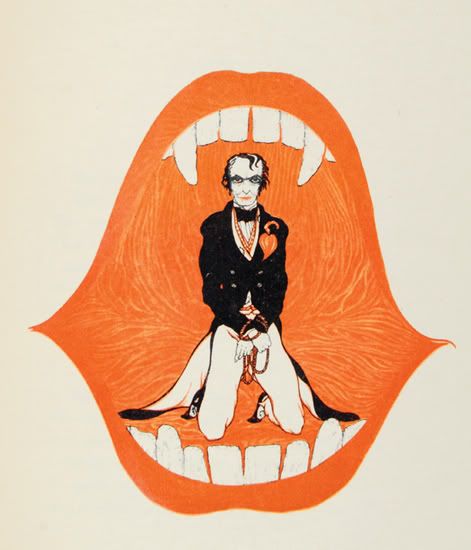 SALOME
Proud panoply of fans and frankincense,
Gold blare of trumpets, flowered robes of state,
Unnumbered symbols of magnificence,
To lead Salome through the palace gate,
Where loud the prophet of the Lord blasphemes
The red abominations of her race
And chides her for her flesh-entangled dreams
and turns his back upon her painted face.
Thus do we turn from some red-shadowed lust
That through the broken forests of the brain
Weaves silently with tentacles out-thrust,
Groping in darkness, but for one in vain,
For like a sliding sun the soul has fled
Leaving a princess and a vultured head.