Saturday, February 13, 2016
Thursday, October 1, 2015
Wednesday, April 18, 2012
click on image to enlarge
This painting, which represents a mixture of Mughal and Rajput styles, depicts two Indian girls dancing. It is attributable to the twelfth century AH / eighteenth CE.
Saturday, December 11, 2010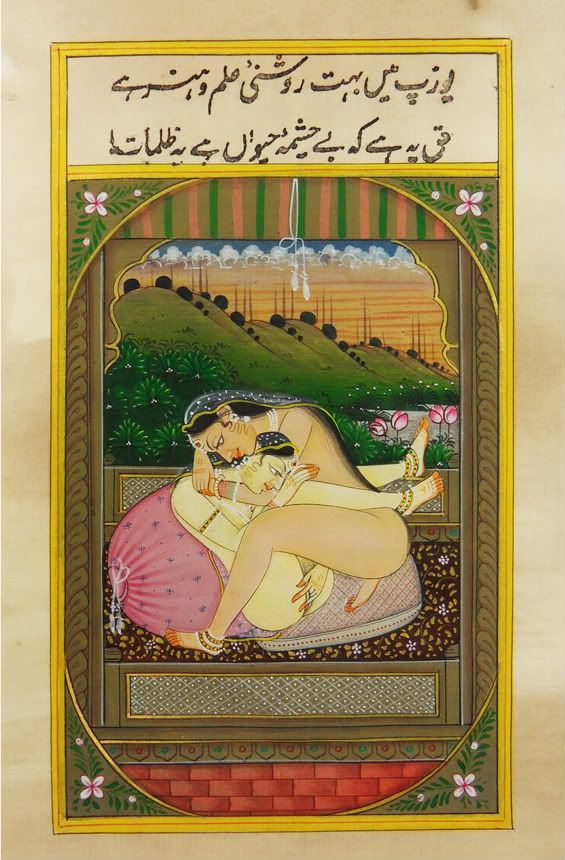 Theres sunshine in the garden
there are flowers in the hall
at your gate a lovesick beast
is breaking down the wall...
Why did you make a hole in the sky,
Breaking the backdrop of placid blue days?
The black crow are flapping wildly in my head
While the blue air has closed about your absence.
from poem ~ In Three Tenses
Suniti Namjoshi