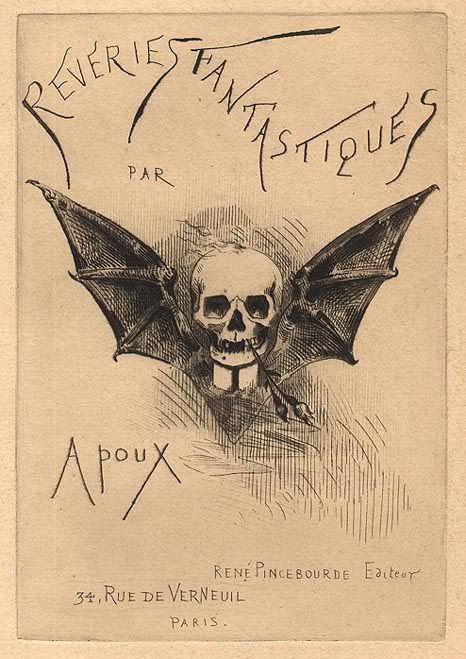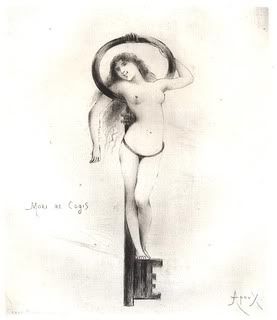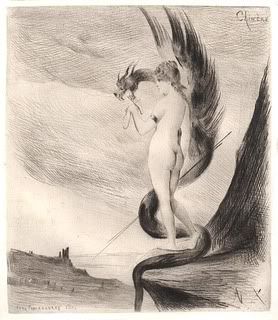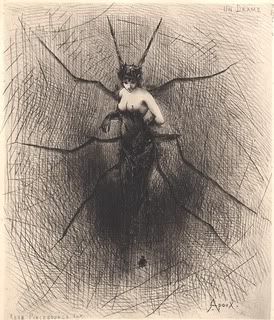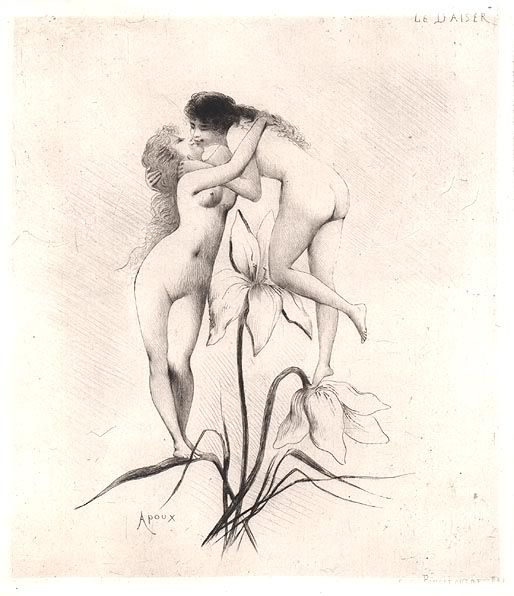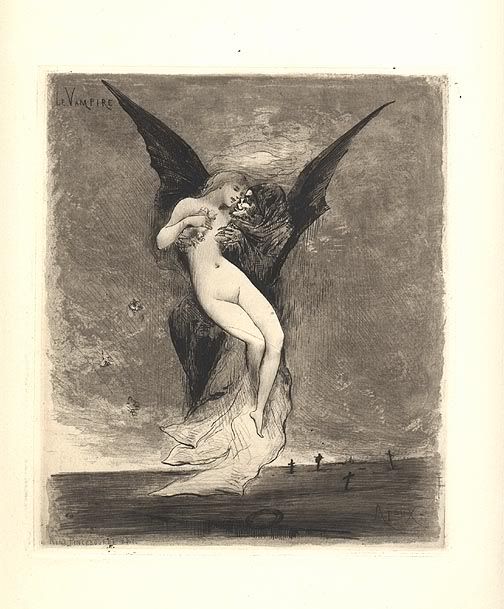 Active 1880-1910 Especially renowned for his risqué and titillating etchings. His rather pornographic "alphabet" (circa 1880) is particularly noteworthy. Took part in the L'Exposition Internationale de Blanc et Noir in 1886.
This group of striking images dates to just before the turn of the century
and is typical of the "fin de siecle" aesthetic preoccupations with sex, death and the bizarre.