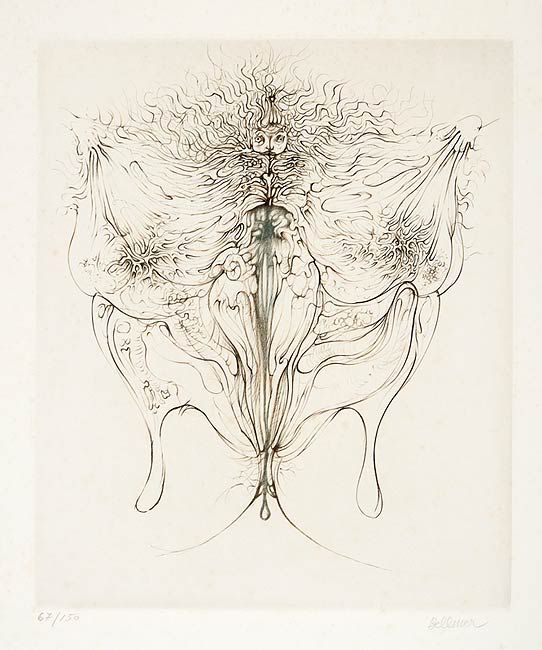 "I wonder if I will wear the tight seamless trousers made of your legs, ornamented all along the inside with faux-excrements? And do you think I will, without swooning prematurely, button over my chest the heavy and trembling waistcoast of your breasts? As soon as I am immobilized beneath the pleated skirt of all your fingers and weary to undo the garlands with which you have enwreathed the drowsiness of your never-born fruit, then you will breathe in me your perfume and your fever, so that, in full light, from the interior of your sex, mine will emerge."
Hans Bellmer
from
-
Petite anatomie de l'inconscient physique ou l'anatomie de l'image.
Paris: Le Terrain Vague, 1957.
Previous posts
here