Saturday, December 28, 2013
The Roman de la Rose ~
One of the most influential poems of the Middle Ages
Guillaume de Lorris began writing it around 1237 but never finished it. Forty years later, around 1277, Jean de Meun completed the tale.
Saturday, March 23, 2013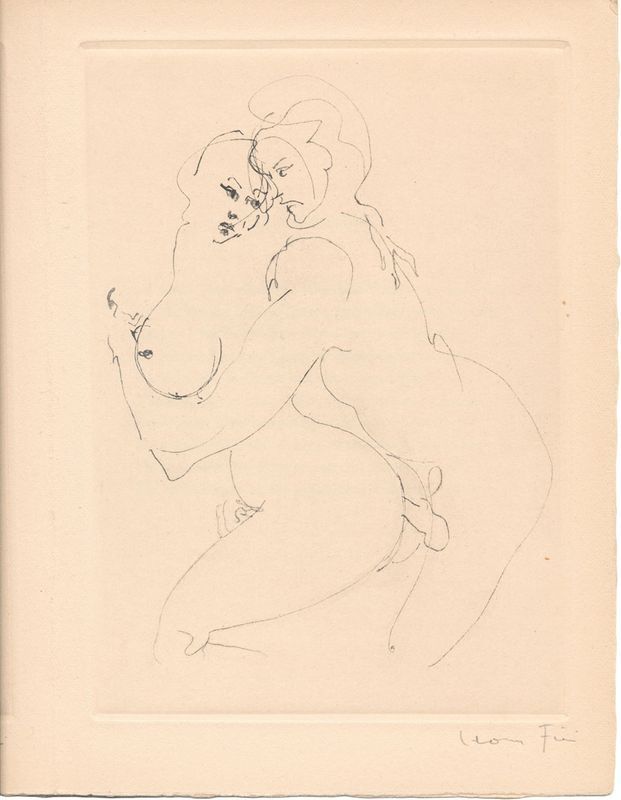 '' To my friend Jean-Bernard, Gilbert Lely The physical difference between man and woman, this fabulous luxury dazzles me.''
Monday, January 3, 2011
Drawing for Jean Genet's La Galère 1947,a long poem written as a homage to murderer
Harcamone, the book was condemned in 1954 and Genet was fined 100.ooo francs.
"By the threads of death
the weapons of these nights
carried my arms paralyzed by wine
the azure of nostrils
traversed by the rose gone astray
where a gilded doe shudders under the brush...
I astonish myself and lose myself
in pursuing your course
astonishing river
from the veins of discourse"
***

"The tree's blue branches
stretch from the salt to the sky.
My solitude sings
to my vespers of blood
an air of golden bubbles
squeezing from my lips."
Wednesday, December 15, 2010
The Witches' Sabbath Resurrected
Tuesday, November 16, 2010
another scan from the Story of O illustrated by L Fini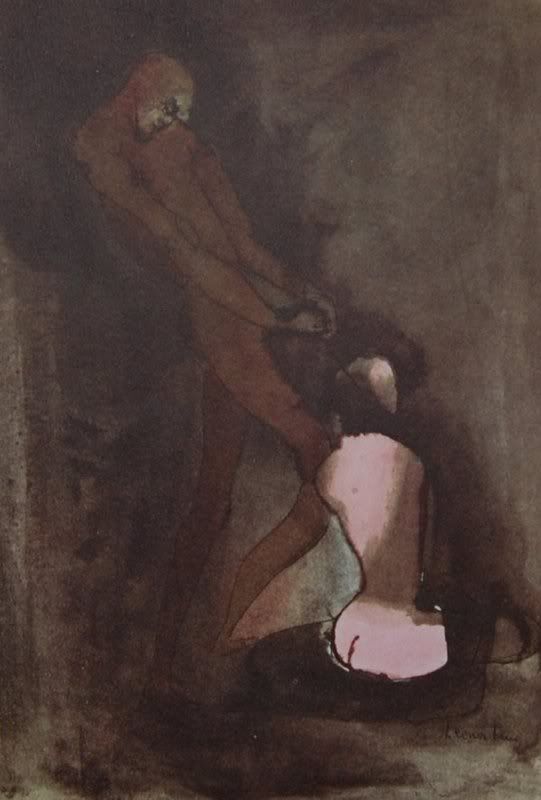 Thursday, January 21, 2010
Beauty


I am fair, O mortals! like a dream carved in stone,
And my breast where each one in turn has bruised himself
Is made to inspire in the poet a love
As eternal and silent as matter.



On a throne in the sky, a mysterious sphinx,
I join a heart of snow to the whiteness of swans;
I hate movement for it displaces lines,
And never do I weep and never do I laugh.



Poets, before my grandiose poses,
Which I seem to assume from the proudest statues,
Will consume their lives in austere study;


For I have, to enchant those submissive lovers,
Pure mirrors that make all things more beautiful:
My eyes, my large, wide eyes of eternal brightness!
Charles Baudelaire - The Flowers of Evil
Translation by William Aggeler
Saturday, November 7, 2009
A few scans from a favourite possesion...
Histoire d'O
The Story of O

(1975)
Pauline Reage (Pseudonym for Dominque Aury)
illustrated by
Leonor
Fini