Saturday, December 10, 2016
Wednesday, March 16, 2016
Thursday, October 29, 2015
Saturday, March 19, 2011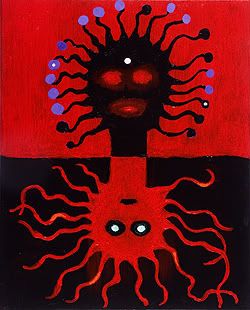 ATUA is the public vehicle through which the members of the

S.V.G.

make selected manifestations of their magico-gnostic research and experience available to an informed audience. This first anthology features essays, artwork, and prose and aims to provide insight and inspiration to practitioners on a similar spiritual path

.
Dolorosa
Contributors include: David Beth, Craig Williams, Vadge Moore,
Hagen von Tulien
, Dolorosa, Jonas Sen, Jessica Grote,
Roberto Migliussi
,
Orryelle Defenestrate-Bascule
, Shannon Esmeralda,
Peter Dyde
, Ariock Van de Voorde, M.W. Burson, Marc'Aurelio Pozzi, Alan Kostencic and Zdravko Bozic. The material will be presented to our usual standard, and there will be a free audio CD supplement which will include material from Jonas Sen and Lightning Path.
Sunday, March 13, 2011
i have the delightful pleasure of having work included in this ecstatic joy by
please check out their work and new CD Hesperia >
here
Monday, October 4, 2010
The Magickal Chalk drawings of Peter Dyde...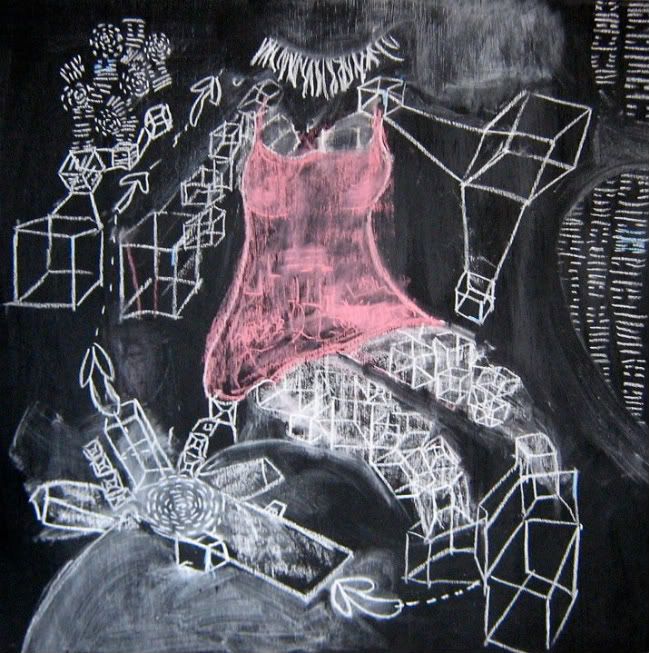 Sunday, August 16, 2009
I have the delightful pleasure to be included with Illustrious company in the first issue of
ABRAXAS
...
Abraxas is a new independent journal of historical and
contemporary occultism. Through its pages will be manifest the voices
of working occult experience and the visions of esoteric artists,
alongside keen insights of original scholarly research. Abraxas
will offer the reader a rich resource of thought-provoking essays,
vibrant art and poetic myth from some of the most inspirational
thinkers, artists, writers, designers and practitioners working in the
international occult community today. Here will be found perceptive
articles, narratives of workings, mysterious photography, obscure
magical text reprints, strange drawings and resonant lyric. Abraxas
aims to be intellectually engaging, critically rigorous and visually
inspiring. It will be a unique space where fresh insights emerge to
feed the mind, imagination and soul.
Issue One – Autumn Equinox 2009
Treadwells and Fulgur are delighted to announce the first issue of our
new esoteric journal ABRAXAS is now in press. In keeping with our
intent, writers and artists have kindly submitted material from across the
globe: Australia,the United States,Mexico,Italy and the United Kingdom
are keenly represented.
Nearly all the material is published for the first time. Here may be
found inspiring essays from luminaries within the esoteric community,
many of them written especially for the journal. Artists too are well
represented, both established masters and emerging talents: a feast for
the eyes and soul. Our poets include Allyson Shaw, Zachary Cox and,
from beyond the veil, Aleister Crowley, whose evocative verse 'Babalon'
finally finds itself in print more than sixty years after it was
written.
Produced in a large quarto format, with 128 pages printed on high
quality paper and richly illustrated in colour and monochrome, we hope
Abraxas will offer you a strange mirror through which may be glimpsed
the zeitgeist of the global occult community today.
text and image above from FULGUR
Sunday, April 5, 2009
Ithell Colquhoun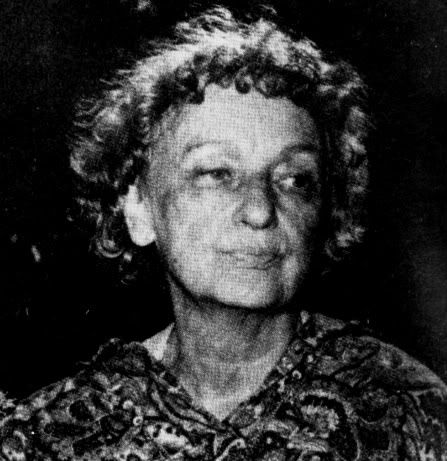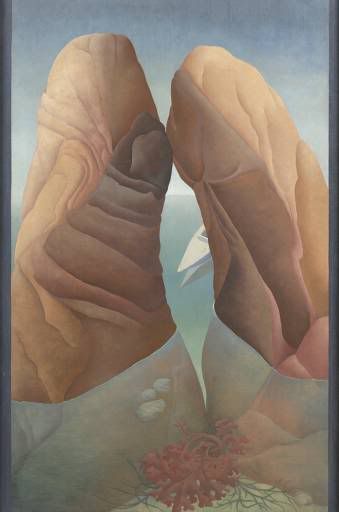 "Scylla" 1938
Ithell Colquhoun (1906-1988) is best known today for being a painter and author of great prominence on the British surrealist scene. She studied at the Slade School of Art in London and soon also studied the arts in France, and there met the master Salvador Dalí which made a great impact on her artistic expression. She made her debut at a exhibition in 1936 and by then already had developed her style which she herself described as "magic realism", showing strong influences of Dalí.
From 1939 and onwards Ithell often used a technique which can best be described as "automatic painting", i.e. the artistic equivalent of automatic writing, not uncommon amongst surrealist painters such as her mentor Salvador Dalí. It was also used amongst certain symbolist painters and writers, such as the Golden Dawn Adept William Butler Yeats. This is also a technique which naturally can be found in some occult circles, which leads us to Ithell's connections with the occult community, in which she was known as Soror Splendidior Vitro (see monogram at far right for this magical motto). Ithell in fact took part in the movement today commonly known as the Golden Dawn. There she used her artistic abilities in full bloom to express its occult worldview, especially connected to the Qabalistic glyph of the Tree of Life.
In the Golden Dawn community Ithell is best known to us for her seminal work and personal interpretation of the history of the Golden Dawn, called The Sword of Wisdom: MacGregor Mathers and the Golden Dawn. This book, which basically is a biography on S.L. MacGregor Mathers, was published by Spearman in 1975 and is currently out of print. Compared to the more academically rigid and hence dispassionate works of authors like Ellic Howe and R.A. Gilbert, the work of Ithell Colquhoun is written with love and passion for the tradition and from the perspective of an initiate. This makes the work the more interesting as it draws from many sources not strictly speaking legitimate from the academic angle, such as word of mouth traditions and gossip amongst initiates, etc.
Ithell also wrote one more occult work, the hermetic-surrealist novel Goose of Hermogenes, published by Peter Owen in 1961. This work was probably developed under the influence of automatic writing, or so Steve Nichols asserts us, and can be best regarded as a modern oracle. In short Ithell's heroine finds out, while visiting her uncle at his island that exists out of time and space, that he actually is in search of the philosopher's stone. Goose of Hermogenes can best be described as an esoteric fantasy novel which draws from scenes and imagery mostly derived from medieval occult sources. Each chapter title is also correlated to different stages in the alchemical work. It is a reading worth while for any student of the Golden Dawn or of Hermeticism.SR
her magical works..