Wednesday, November 12, 2014
Thursday, May 3, 2012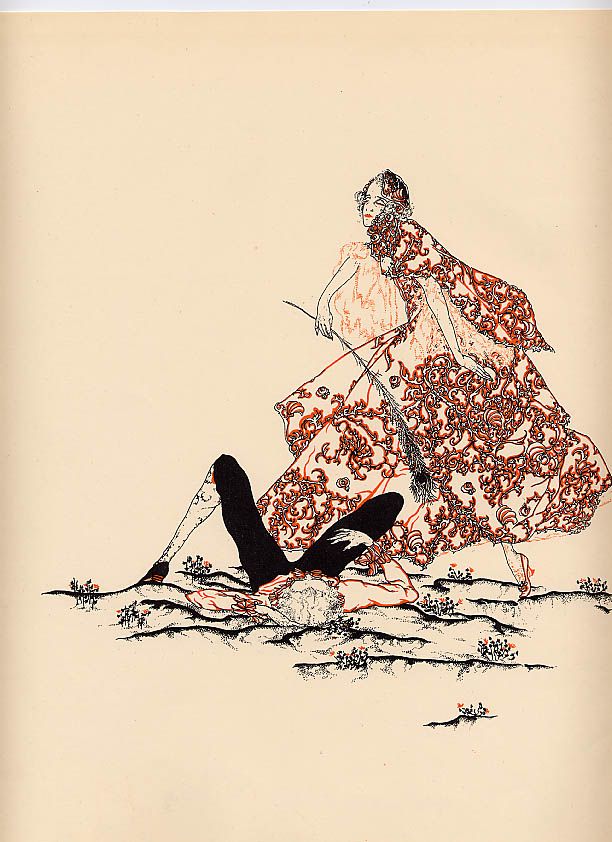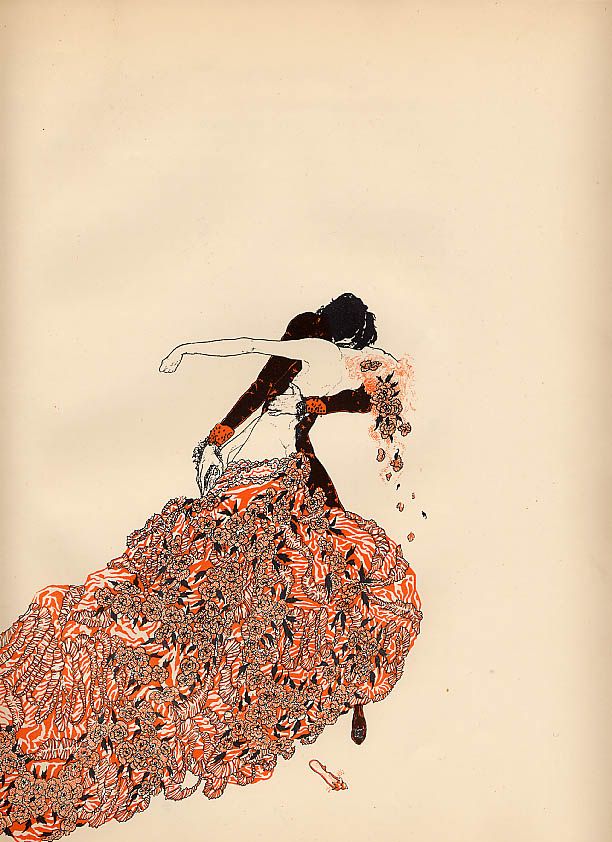 The Passionate Embrace
The Passionate Embrace
more HERE
I shall not die within a mad man's cell
Or in the city of unconquered pain
Nor on the ocean in a cockle shell
When mad March winds are blowing hurricane.
I shall not die among the multitude
Or as a martyr tortured at the stake,
I shall not die in business servitude
Nor as a soldier for my country's sake;
But i shall die within my lady's arms
And from her mouth drink down the purple wine
And tremble at the touch of naked charms
With silver fingers seeking to entwine.
My dying words shall be a lover's sighs
Beyond the last faint rhythm of her thighs.
Friday, March 4, 2011
another scan from one of my favourite illustrators Alastair (Hans Henning Voigt)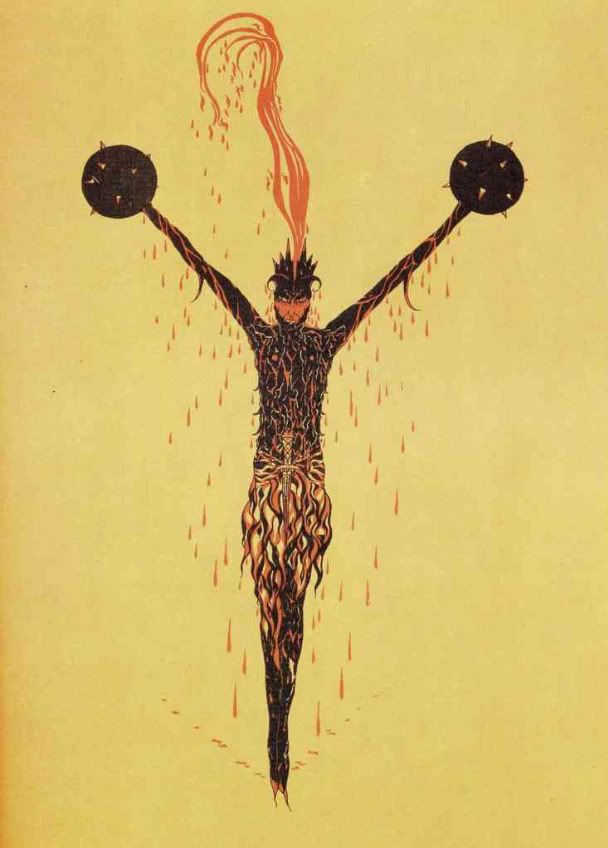 Anger - One of the seven deadly sins in all his magnificence, holding two spiked balls aloft, his body dripping with blood,
from Alastair Illustrator of Decadence Victor Arwas
- Thames and Hudson
Friday, August 6, 2010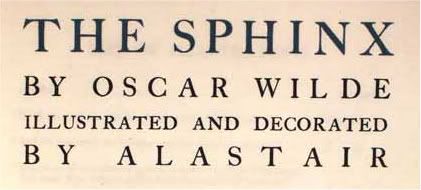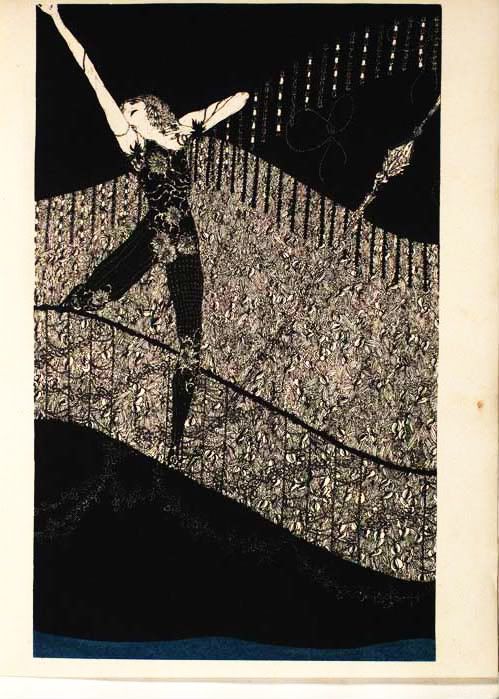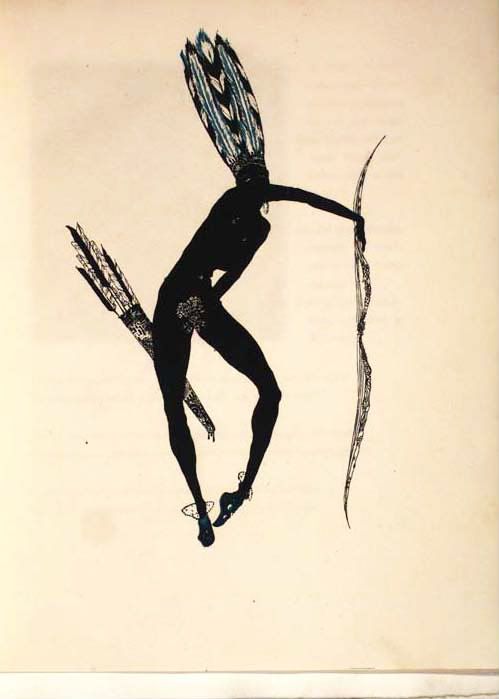 Your lovers are not dead, I know;
They will rise up, and hear your voice,
And clash their cymbals, and rejoice,
And run to kiss your mouth, -- and so
Set wings upon your argosies!
more on the background of this book and other illustrators
>
THE SPHINX
Tuesday, December 15, 2009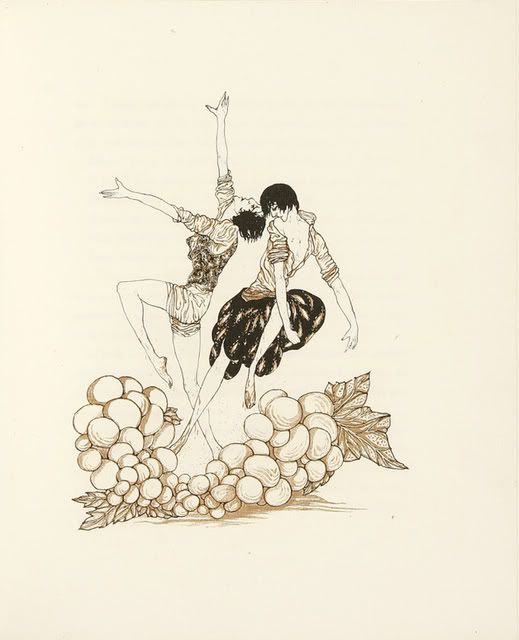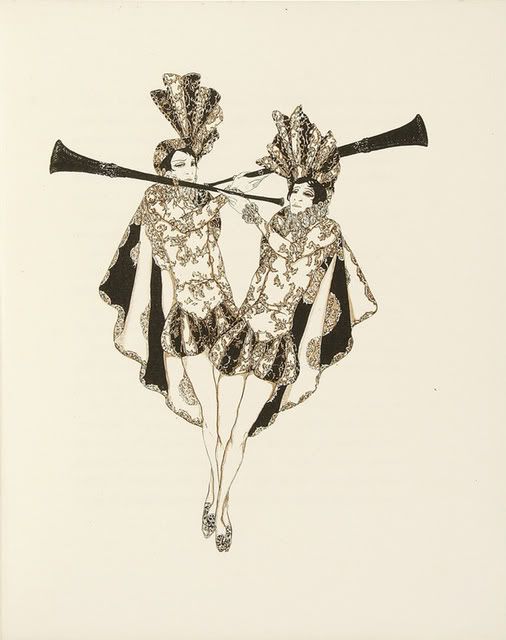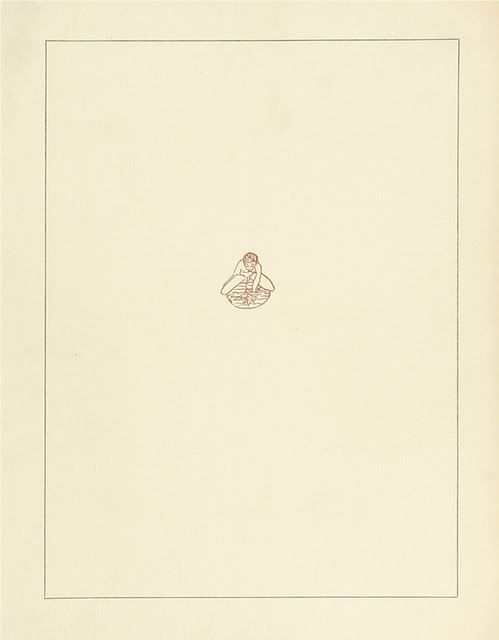 Published by Harry and Caresse Crosby at their Black Sun Press 1928
more Black Sun Press & Alastair
Saturday, November 7, 2009
± RED SKELETONS, 1927 ±


TEMPLE DE LA DOULEUR
My soul has suffered breaking on the wheel,
Flogging with lead, and felt the twinging ache
Of barbéd hooks and jagged points of steel,
Peine forte et dure, slow burning at the stake,
Blinding and branding, stripping on the rack,
The canque and kourbash and the torquéd screw,
The boot and branks, red scourging on the back,
The gallows and the gibbet. All for you.
These tortures are as nothing to the pain
That I have suffered when you gaze at me
With cold disdainful eyes. You do not deign
To smile or talk or even set me free-
Yet once you let me hold your perfumed hand
And danced with me a stately saraband.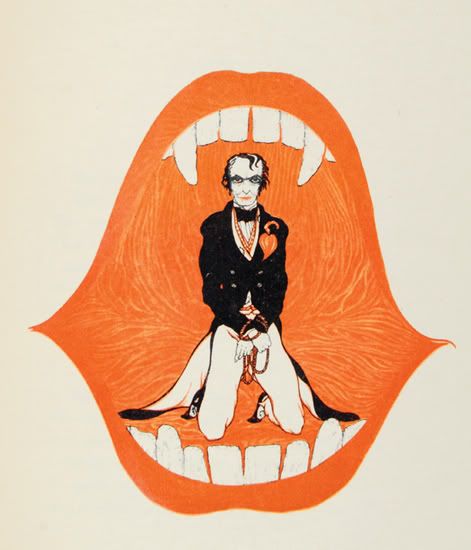 SALOME
Proud panoply of fans and frankincense,
Gold blare of trumpets, flowered robes of state,
Unnumbered symbols of magnificence,
To lead Salome through the palace gate,
Where loud the prophet of the Lord blasphemes
The red abominations of her race
And chides her for her flesh-entangled dreams
and turns his back upon her painted face.
Thus do we turn from some red-shadowed lust
That through the broken forests of the brain
Weaves silently with tentacles out-thrust,
Groping in darkness, but for one in vain,
For like a sliding sun the soul has fled
Leaving a princess and a vultured head.